In the textile industry, fabric hydrostatic pressure testing is widely used and has an important impact on functional textiles. There are many methods for testing hydrostatic pressure.
1 Field test
Field testing is expensive and takes a long time, usually around six months. During the experiment, after the fabric has been finished with waterproof and moisture-permeable, its water resistance will be tested regularly to understand its durability. Although this method is time-consuming and costly, the data obtained from the tests are accurate.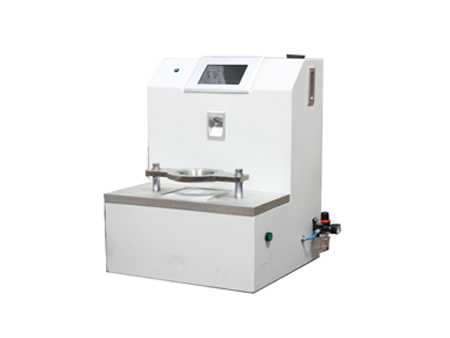 2 Mock test
The simulation test must have an environmental control room. The room is equipped with an artificial rain tower, which can impact a water volume of 450L/m 2 h from a height of 10m to the mannequin. Water droplets with a diameter of about 5mm are ejected from 40 holes on the top at a speed of about 2000km/h, reaching the level of airborne raindrops. 90% of maximum speed. Through adjustments, different degrees of rainfall can be simulated within a range of about 2m. 2. The surface of the manikin is filled with sensors designed to determine the time and location of final water seepage and other indicators. This type of testing takes much less time than field testing and can be done in a few days, but at a higher cost.
3 Laboratory testing
Compared with field test and simulation test, laboratory test cost is lower, time is shorter, relatively accurate results can be obtained, and it is more practical. Commonly used test standards are ISO 811, AATCC 127, JIS L 1092.
Related test products: Economic Salt Spray Tester / Nozzle Salt Spray Fog Corrosion Tester / Salt Aerosol Automated Filter Tester / ASTM Appoved Salt Spray Tester / UV Accelerated Weathering Tester / Xenon lamp aging test chamber